Year 7 Apply Practice Book
Year 7 Apply Practice Book
Buy single copies from Amazon at £9.99 including delivery. For class sets contact us.
"My students are actually now attempting difficult questions when before they were left blank." Dr Karin Bratby, Hall Park Academy.
"We have been so impressed that we have just ordered a GCSE practice book, rather premature in view of the ages of my three children but I have been enjoying working with my son so much it is as much for myself as it is for their future studies! " Claire Sandy, parent
New GCSE is more challenging and demands students to 'apply' knowledge.  The Year 7 Practice Book gives students a flying start to secondary science:
A powerful strategy for Apply questions. The book teaches students, particular middle and low achievers, a powerful and repeatable exam technique: how to approach apply questions set in unfamiliar situations, by analysing the question, recognising the critical knowledge, and putting together a logical answer.
Masses of challenging practice to deepen understanding. The wealth of 'your turn' questions helps students go beyond recalling of knowledge, and practise using it in a variety of applications.
Builds confidence to tackle exam questions. Many students give up when faced with a difficult exam question. The book shows students they can do it. It breaks down the process, gives lots of scaffolding and gradually builds their skills towards independence.
 This button takes you to amazon.co.uk to purchase the book.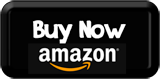 How can you use it?
✔ Class tasks and plenaries
✔ Homework
✔ Small group intervention on weak concepts
✔ Revision
What's in the book?
✔ Covers 25 key concepts in Year 7 (age 11-12)
✔ 40 clear, easy to follow and interesting worked examples
✔ 100's of carefully crafted your turn questions
✔ Hints and answers
Book 1 is part of a series which is designed to give extensive practice in problem- solving for all the key concepts in secondary science. The names and sequence of concepts are based on the 5-year plan, Blueprint.   
Each focusses on Key Concepts in different years of the secondary science curriculum towards GCSE.  
Book 1 focusses on 25 concepts generally taught in year 7 or at the beginning of a secondary science course. 
Chapter 1: Contact forces
Balanced or unbalanced
Friction
Density
Chapter 2: Electric circuits
Electric current
Resistance
Chapter 3: Energy transfer
Energy
Wasted energy
Heat & temperature
Chapter 4: Gravity
Weight
Gravitational force
Solar system
Chapter 5: Changing substances
Chemical & physical
pH scale
Neutralisation
Chapter 6: Substances & particles
Particle model
Mixtures
Solutions
Chapter 7: Cells
Stem cells
Cell transport
Cell division
Chapter 8: Interdependence
Feeding relationships
Competition
Abiotic & biotic factors
Chapter 9: Reproduction
Sexual & asexual
Menstrual cycle
Embryo development
Chapter 10: Watch out 
Misconceptions questions on each

 

chapter 
Many students miss out on the 60% of marks for applying and analysing in new GCSE. They find it difficult to figure out unfamiliar situations. Past papers give practice but don't help students learn the deep structure of problems, nor how to solve problems systematically. The Mastery Practice Book series teaches all students to apply knowledge. Firmly grounded in cognitive science, it uses a  3-step approach to problem-solving explained through worked examples. with carefully guided practice to make students confident with whatever examiners ask.
The first page of each problem is a clear and visually explained worked example. It shows students a 3-step process for successfully solving unfamiliar questions:
Detect: work out what you need to do to answer the question
Recall: bring to mind all the relevant knowledge
Solve: go step-by-step from what you know to the solution
The second page is a set of 'your turn' questions to try. The first is similar to the example to check that students can follow the thinking. Further questions are carefully crafted as stepping stones to build their competence and confidence. There are hints to get students unstuck, and answers at the back.
At the end of a chapter, students are ready for the 'mixed up problem' challenge. Like in an examination, several types of problems are mixed together, but now students have learned the skills of recognising which knowledge to use in each situation. 
Who is the book aimed at? It was written to help year 7 students learn to transfer the scientific knowledge to unfamiliar situation. It can also be used by students in other years to improve their understanding of the fundamental concepts. Learning to apply is what will give students access to the 60% of marks at GCSE that demand more than recalling content. The book uses a research-based approach to teach students how to solve different types of problems. 
What content does the book cover? The Practice Book has a chapter on each unit in the year 7 curriculum, based on a 5-year curriculum and AQA's KS3 Science Syllabus. Download the sample material to see exactly what concepts and types of problems are included.
Is it re-usable or write-on? Both! It's designed to be re-usable for classrooms. There are also write-on sections for students to use the book individually at home.
We give a big discount if you want to buy 30+ books. Please contact us.